Profile
Raised in Dalhart, Texas on a small dry-land farm and cattle operation.
Worked on ranches in Texas, Colorado and Oklahoma.
Ag-Business degree from Oklahoma Panhandle State University.
Worked for the Farmer's Home Administration as an inspector, appraiser, and loan technician.
Twenty years of experience as a successful feed yard manager.
Passionate about horses, cattle, and wide open country.

Testimonial

"My dad and stepmother were stewards of the Teddi-Gene Ranch for 46 years, until my dad's death, March 19, 2017. Oklahoma was home and they loved living on the ranch. they experienced much happiness gardening, raising cattle, fishing, and they enjoyed their pets- dogs, cats, and Apples, the horse that loved berries. In May 2018, my brother, sister and I decided to the ranch. It was emotional time and I was fearful because I never sold property. Miraculously, I retrieved a WCR/Accredited Land Brokers flyer I had received in the mail.
I reviewed the WCR website which was easy to navigate. I was impressed with WCR's national marketing program and their teams level of professional experience and knowledge. After meeting with Robert and Joel, it was easy to decide to list our property with WCR. The WCR screens and pre-qualifies potential buyers. They know if someone can afford the listing or not before scheduling a viewing of the property.
My realtor, Joel, is the best. He is so friendly, possesses excellent communication skills and persevere. He always listens carefully and was patient whenever I asked questions to ain a better understanding to make good informed decisions. He did an excellent job helping coordinate the contract negotiation, appraisal, inspections and settlement.
The Teddi-Gene Ranch was sold to a wonderful couple on February 22, 2019. Our family is so please and happy that Amanda and Ted are the new owners/stewards of the ranch that meant so much to our parents. We are thankful for Joel and WCR helping us all make memories that will last a lifetime!" -Phyllis Wolfe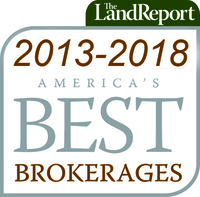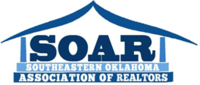 Subscribe to our Newsletter, Property Updates or Mailing List
For Immediate Online Details such as Aerials, Topos, and Photo Galleries, etc.
Join Now