Profile
Master's Degree from Oklahoma State University.

Former Green Beret in the United States Army Special Forces.

Member of the Veterans of Foreign Wars Post 8789.

Proven track record of building and developing turnkey hunting properties.

Authorized dealer for Texas Hunters Products to outfit all of your property's hunting needs.

Lifetime member of the National Deer Association, (QDMA)

Owner of a Certified Legacy Designated Property by the National Deer Association, (QDMA)

Serves as Oklahoma's only Land Certification Inspector for the National Deer Association, (QDMA)

Certified Deer Steward I and II by the National Deer Association, (QDMA)

Committee member for the Eastern Oklahoma Branch of the National Deer Association, (QDMA).
Testimonials:
"Having Jay in my corner on fulfilling my lifetime dream of owning my own recreational hunting property has been nothing short of amazing. His knowledge of land management and his gift of "seeing the finished product" has made this process a dream. He has a passion for the outdoors and managing properties that is second to none. I knew from day one that I had picked the right guy. In just the first hour of telling him what I was looking for, and seeing what he's already accomplished with personal properties that he has owned and currently owns, any hesitations that I came in with vanished. In this journey of finding the perfect property for my family and myself, I would trust no other realtor than Jay with World Class Ranches to assist in this process. I will not hesitate to call him from here on out for any of my real estate needs, buying or selling!" - Cody Elliott
"Dealing with Jay was a pleasure from start to finish. His approach to show the property and give any information needed to answer any question was a big comfort level for my wife and I. Through-out the process there was nothing but honesty and integrity with Jay. Anyone looking to buy a piece of property will not be disappointed with Jay." -John Hutto
"Just wanted to say a big thanks to Jay for helping me before and after the purchase of my new property! I live in Texas and I needed somebody I could trust, not just somebody telling me something so it sounded good. Jay was able to give me the ins and outs about the property to make sure that I would be happy with it. He was also able to give me good reliable names of contractors to help me get certain projects done on the property. I have been extremely happy with my land purchase and I can't say thank you enough to Jay for making my dream become a reality." – Bryan Shultz


"Thank you for your help in finding the perfect hunting property for me and my family. Without your knowledge of the area, expertise in white-tail deer habitat, and passion for the outdoors we truly would never found our dream property. Your vision of what we could accomplish, guidance through the entire process, and willingness to go the extra mile will always be appreciated. Thank you so much. You will always be welcome at the Hunt Ranch!" -Micah Hunt


"Professional, diligent, and knowledgeable are what comes to mind when dealing with Jay. Always accessible and on top of things. Highly recommend ALB and Jay for any land purchases. Purchase was smooth and flawless." -Kevin Cook


"My wife and I were looking for a good hunting and recreational property in Oklahoma. Several people from a hunting website I am on highly recommend Jay and had bought property using Jay as their realtor in the past. Jay made us feel very comfortable from the first time we spoke with him. I explained to him exactly what I was looking for and he did not waste my time looking at properties that did not fit that criteria. We could not be more happy with our purchase. I will definitely recommend World Class Ranches and Jay Cassels to anyone that is looking for property in the future." -Derrell Maltsberger
"Jay was great to work with on this entire deal. No pressure at all. He answered all our questions and had tremendous knowledge of the land and surrounding area. He made the process easy. Top notch and would highly recommend his services to anyone looking to purchase land in Oklahoma." -Christopher Tate
"Overall, I had an awesome experience working with Jay Cassels. Any obstacles or hoops that came up during the process, Jay was more than willing and able to jump over, through, or smash them down to make the land purchase a successful one. You couldn't find a better person to help with a potential land purchase." -Kyle Meads

"Jay did a fantastic job finding the perfect hunting ranch for my family. Jay had great knowledge of Oklahoma ranches and took the time to find us exactly what we were looking for." -Ryan Frost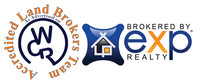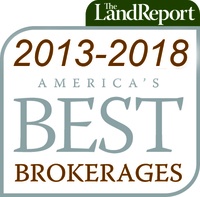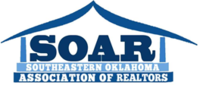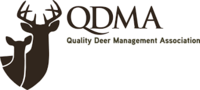 Subscribe to our Newsletter, Property Updates or Mailing List
For Immediate Online Details such as Aerials, Topos, and Photo Galleries, etc.
Join Now